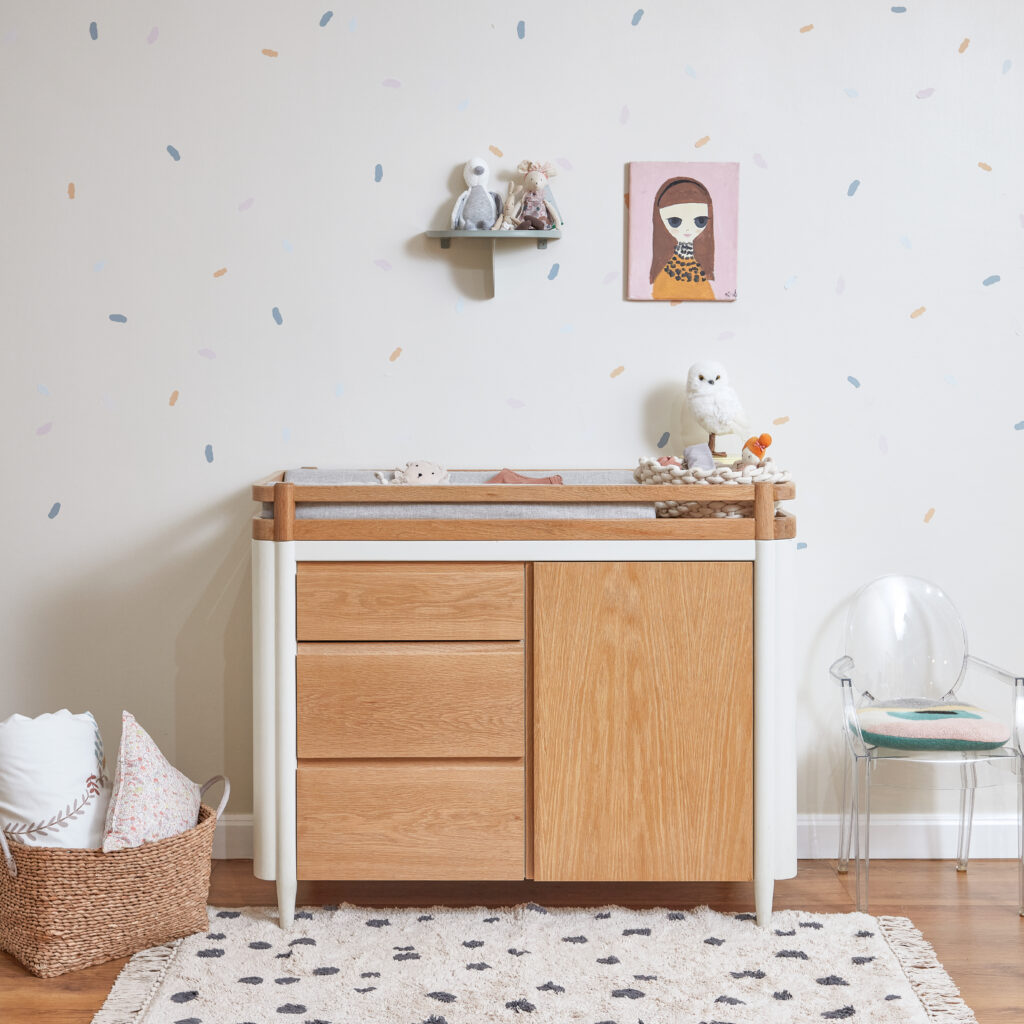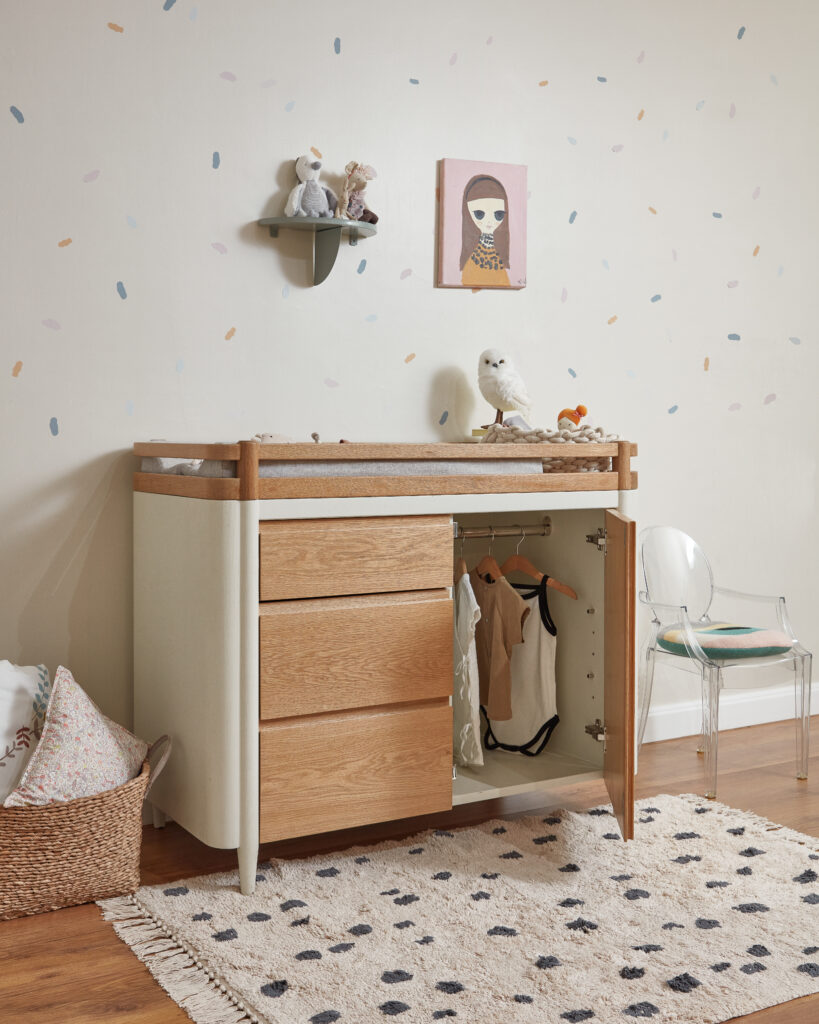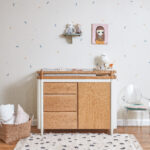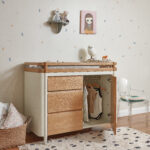 Close
Parry Extra-Wide Dresser
ตู้เปลี่ยนผ้าอ้อม รุ่น Parry Extra-Wide
Parry  Dresser is a perfect fit with Parry Collections. With its clean lines and quality construction, this dresser is made of Ash wood  and 3 deep drawers provide plenty of storage room.  This dresser is built to last and will grow with your child for many years to come.  In the beginning, it is suitable for changing with changing tray and mattress.  Later on, when the changing station is not necessary for the baby, tray can be removable and the Dresser will become normal Drawer.
The spacious interior of the dresser can be configured to fit with two flexible shelves, the hanging rod is fixed element.
A special soft close function dampens the closing of drawers, so small fingers won't get pinched.
Accessories : 2 movable shelves and 1 hanger rail included.
Parry Extra-Wide Dresser ( Ash ) 41,500 THB
Description
Exterior Dimensions : W 105 x D 50 x H 75 cm ( to top of the Tray H 85.50 cm)
Available in
Natural Ash
Dark Ash
White
Grey
Navy
3 deep drawers for ample storage
Dresser can be used as a changer (changing pad included)
Made of solid Ash wood and plywood hand finished with non-toxic and water-based paint, which means they are safe to be used on children's toys
Other info
No assembly required.
Please allow up to 3 Weeks to delivery
Return Policy
All furniture and mattress sales are final. No returns or refunds will be allowed.