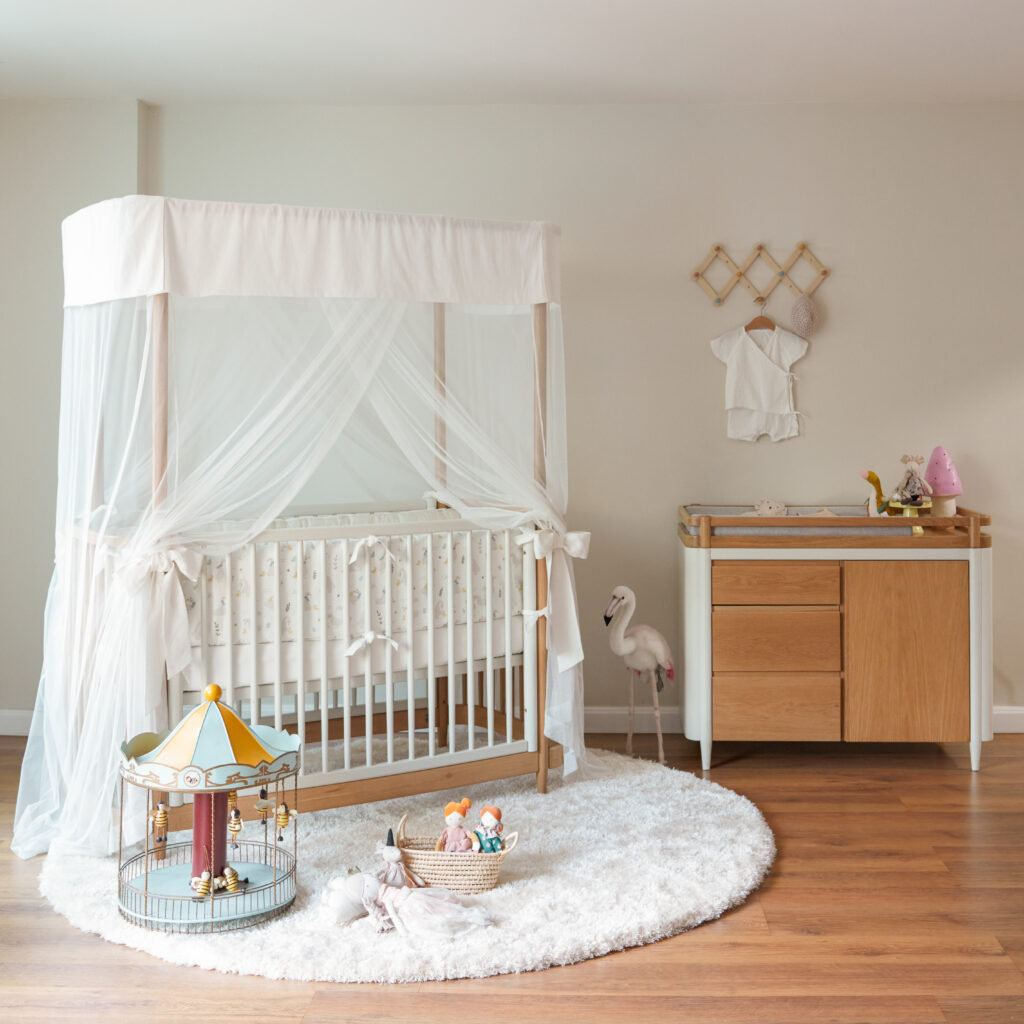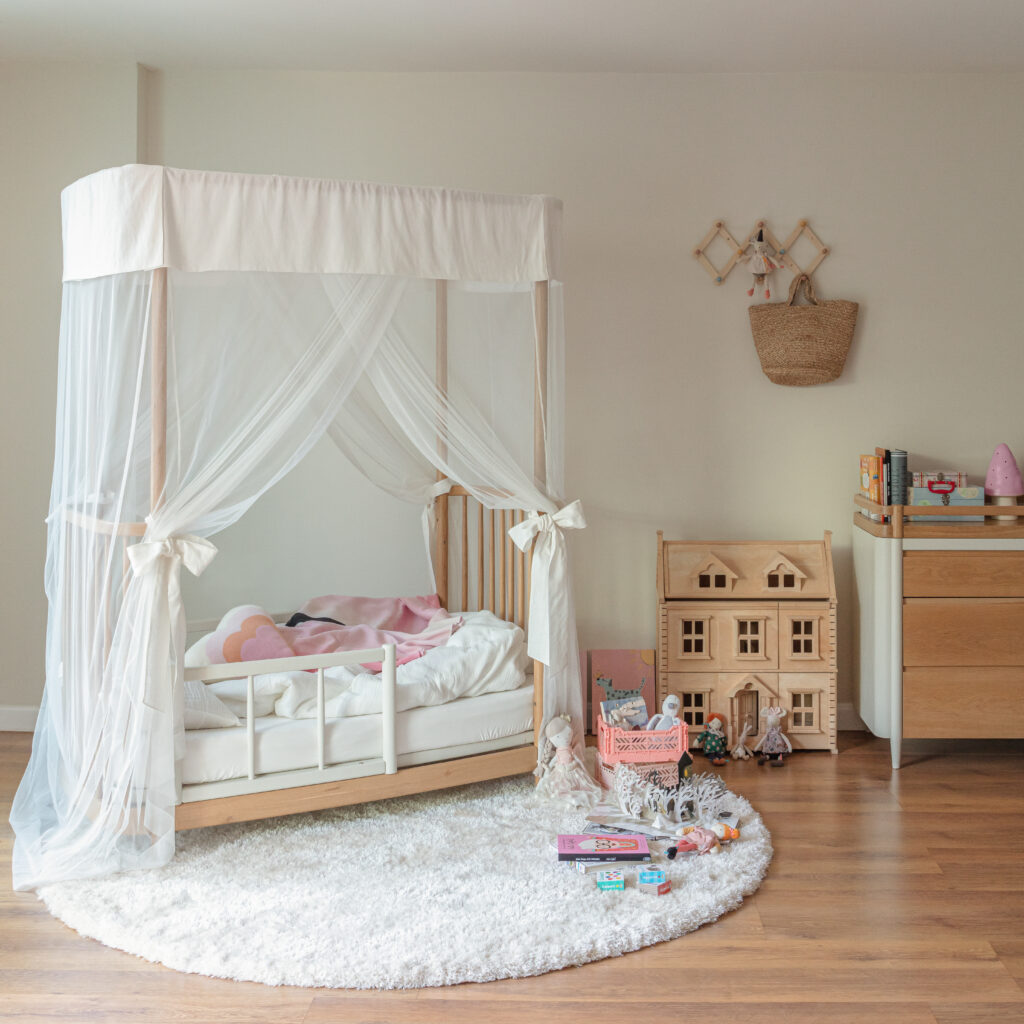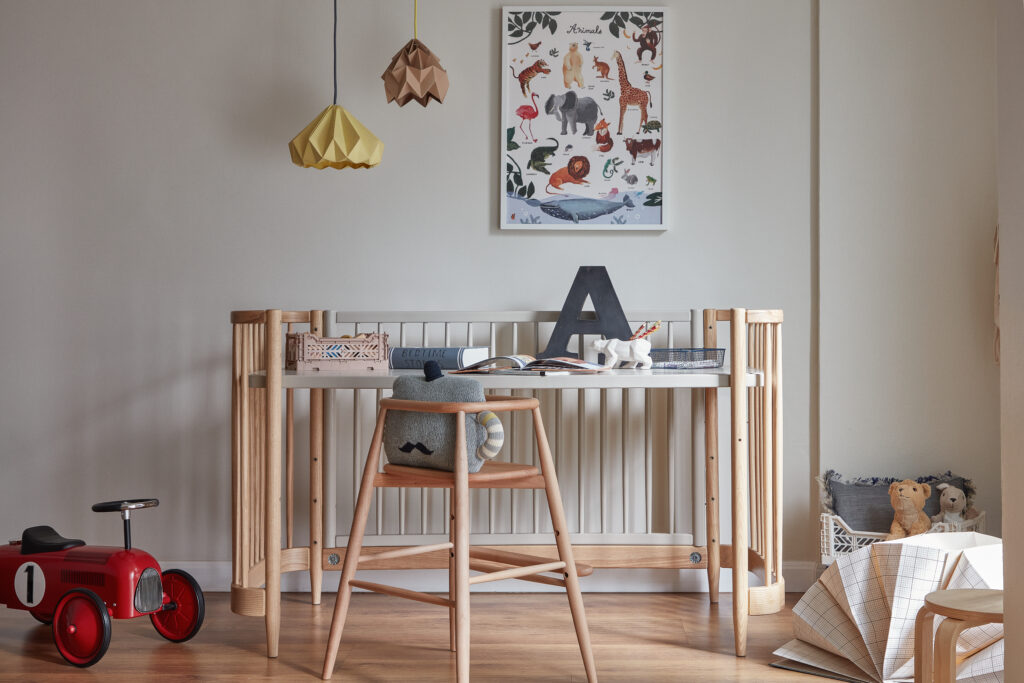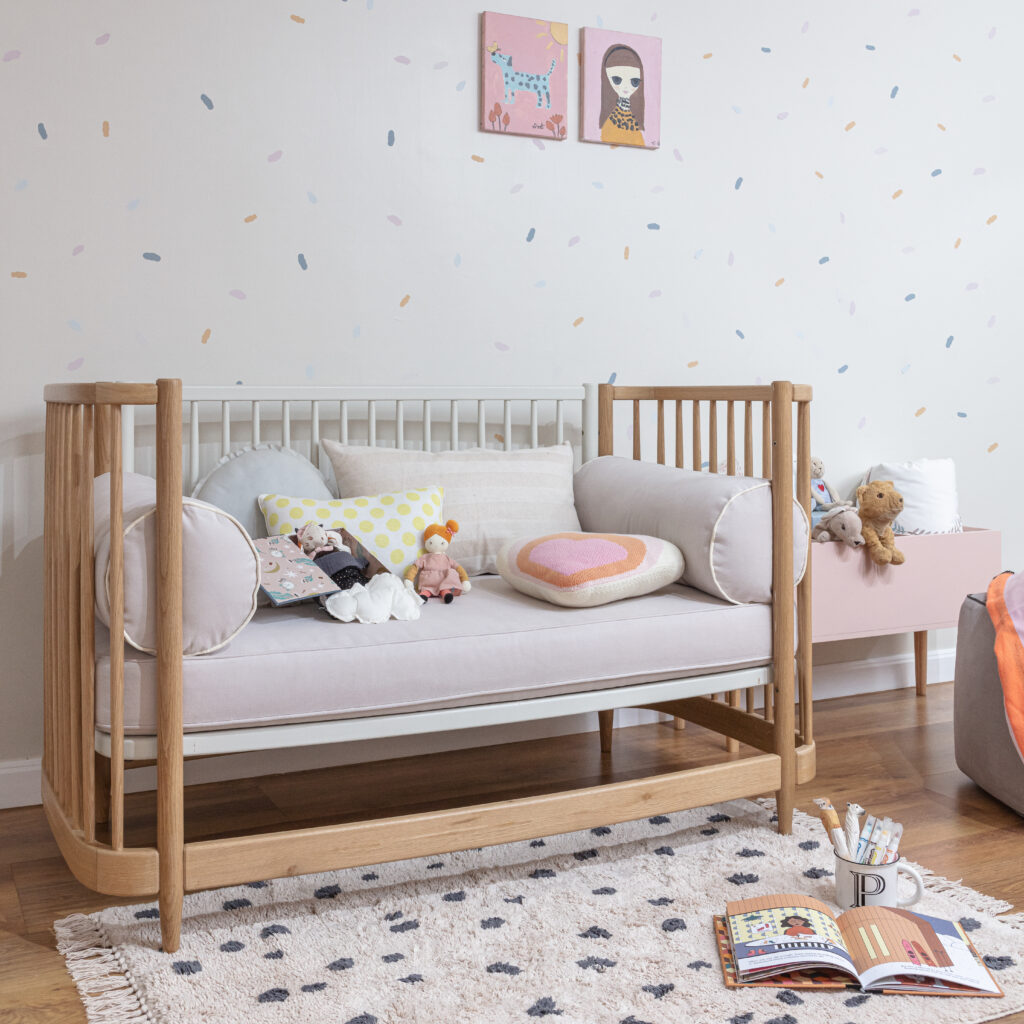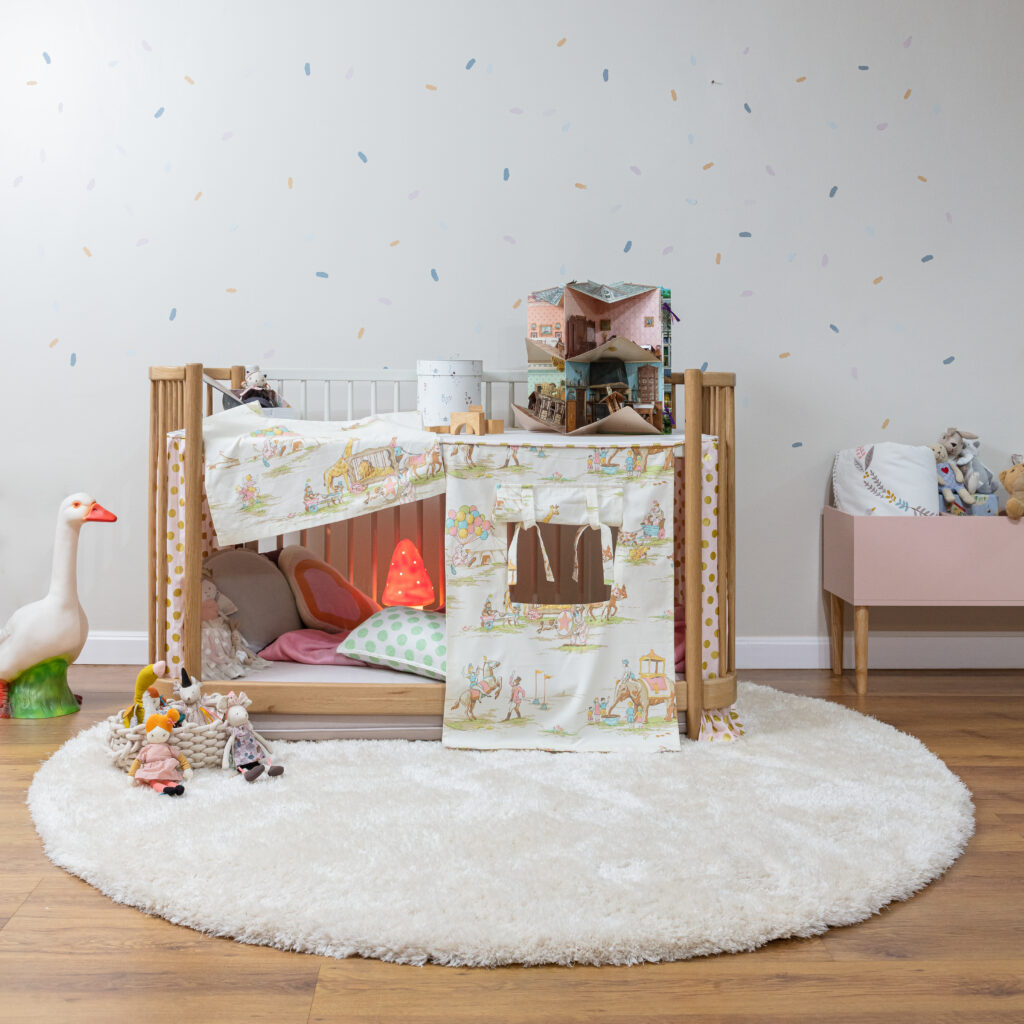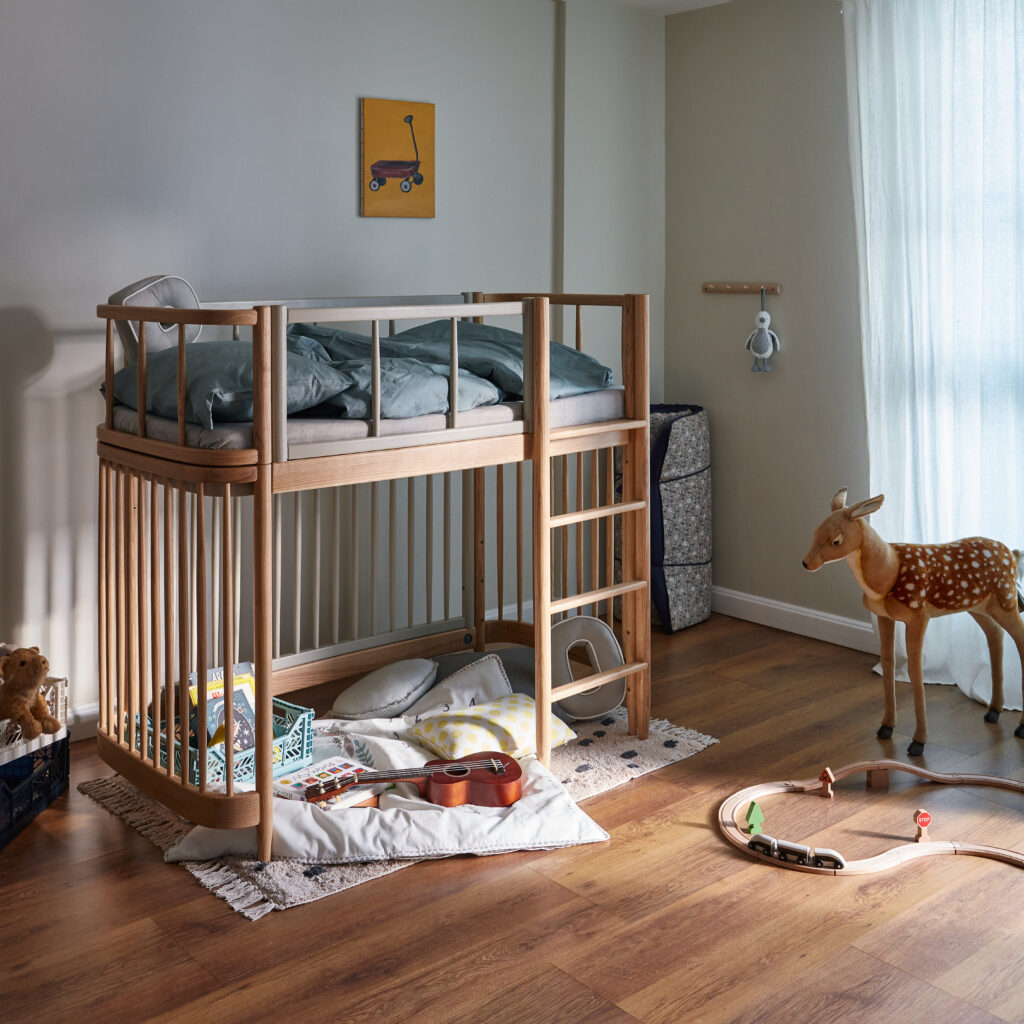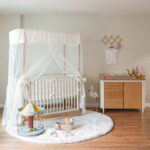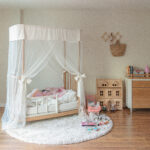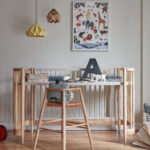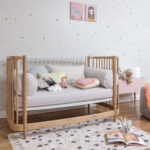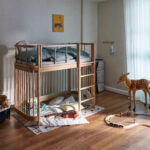 Close
Parry cot
(Baby Cot)
เตียงนอนเด็กแรกเกิด รุ่น Parry
Parry cot is our original designed cot, and it was first launched in 2013.  Parry Cot has become our signature, with its contemporary design, offering a sleek look and high quality construction. The wood tones and matte white combine beautifully to fit any decor. Made from solid Ash wood, and finished with non-toxic, water-based coatings and paint, this cot promotes a healthy sleep environment. The side rails for toddler's bed conversion are included, which will eventually turn our Parry Cot into a sofa.
Parry Cot with Canopy ( Ash ) 44,000 THB

Description
Exterior Dimensions : W 77 x L 147.5 x H 180 cm.
Interior Dimensions : W 70 x L 140 cm.
Available in
All Natural Ash
Natural Ash / White
Dark Ash / White
Natural Ash / Pink
All White
Parry Cot is available in 2 options : with or without the Canopy
Safe
Refer to European and Thai safety standards for manufacturing Baby Cot
3 adjustable mattress positions
Low overall height for easy access
Fixed Side Rails for Safety Standards
Suitable for newborn – 5 years old kid
Made of solid Ash wood and Ash plywood
Finishes are non toxic, and water-based
Adaptable
Converts to Toddler Bed with conversion kit ( 2 Side rails )
Other info
Mattress must be rounded corners and curve sides, W 70 x L 140 cm and 4″ thick (Sold separately )
We recommend purchasing crib rail teethers to protect against teething damage
Please allow up to 7 business days to delivery
Return Policy
All furniture and mattress sales are final. No returns or refunds will be allowed.